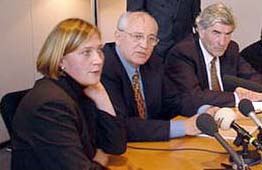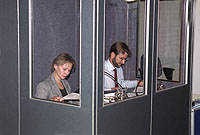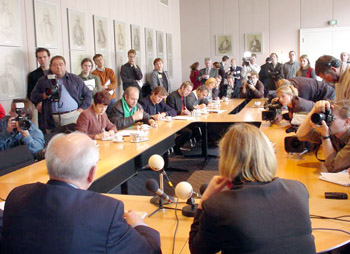 Using the services of a professional interpreter often determines the effectiveness of communications between you and your business partners. Interpreting is not just a matter of speaking two languages well. A feeling for all the subtleties and nuances of an individual's speech and language, together with the appropriate training and experience, are absolutely vital.
Our interpreters are:
sworn and licensed interpreters - native speakers - experienced - discreet

We provide:
consecutive interpreting (i.e. sentence by sentence) at:
business negotiations
signing of notarial deeds
lectures
workshops
visits to companies
press conferences

whispering interpreting at:
seminars
presentations
major events where interpreting is required only for a few participants

simultaneous interpreting (this always requires at least 2 interpreters) at:
congresses
conferences

Of course you, our customer, will always be the one to decide which kind of interpreting will be most appropriate in your situation. We shall be pleased, however, to give you our professional advice in this respect, if required.
We can also provide interpreting equipment (e.g. whispering sets and interpreting booths) for whispering and simultaneous interpreting, as well as provide any technical support required.

Please contact us if you need an interpreter and we shall be pleased to provide you with a quotation.